Athletics
The Bish are consistently a dominant force on the school's athletics scene. Multiple Connacht champions and All Ireland appearances are a yearly occurrence.
The Athletics calendar kicks off with the combined events competition in September/October. This a multi-disciplinary event where students take part in a number of different track and field events. Depending on the age group students take part in a 200m and 800m track race, high jump, long jump and shot put. We are lucky to have access to the world class standard AIT indoor track facility for this event.
Next up is cross country running. The Bish compete in the South Connacht Championship with successful athletes progressing to the Connacht finals and onto All Irelands. Cross country running is one of the toughest endurance events on the sporting calendar. Races are run in winter, usually in very testing muddy conditions with challenging hills thrown in for good measure. The Bish always feature strongly in this event with All Ireland appearances on a yearly basis.
The indoor track and field championship is a recently added event to the athletics year. It takes place around Easter time and is specifically aimed at 1st, 2nd and TY year students. Students can choose to compete in two events and a relay and again we are lucky to have the indoor facility at AIT for the competition.
Last up is the outdoor track and field competition taking place in April /May. Again the Bish compete over two days of competition in the South Connacht championship with athletes progressing to Connacht finals in AIT and All Irelands on the first Saturday of school summer holidays in Tullamore. This is a highly competitive event with only two Bish athletes permitted in each category. The school usually runs its own trials to select the athletes. 4 x100m relay is a specialty at the school with top 8 finished in the 32 counties a regular occurrence. Most notable an Irish title in the intermediate 4 x 100m relay in 2016. The team of Sean Kilmartin, Nathan Unorka, Brian Lally, Eddie Bennett coached by John Loughlin and Derek Murray clinched the title by 100th of a second in a photo finish that was live streamed to the world. The team became only the second Connacht team to clinch the title in 100 years, the other being a Bish team from 1976.
We also had a very successful track and field season this year 2023 with Justin McCarty First Year, Robert Telka and Daniel Sangodele in Second Year and Harry Keaney Third Year all making it into the Connaught Track and Field Finals, All Ireland events.
Recent Notable Athletes
Sean Kilmartin -200m Irish Medalist
Daniel Johnson- Javelin Irish Medalist
Evan McGuire - Javelin and 400m Hurdle Irish Medallist
4x100m Inter Relay - Irish Champions
Most Notable Athlete
Gary Thornton - Irish International Athlete, World Marathon Challenge Champion (7 marathons in 7 continents in 7 days), North Pole Marathon Champion. 2hour 17 min Marathon.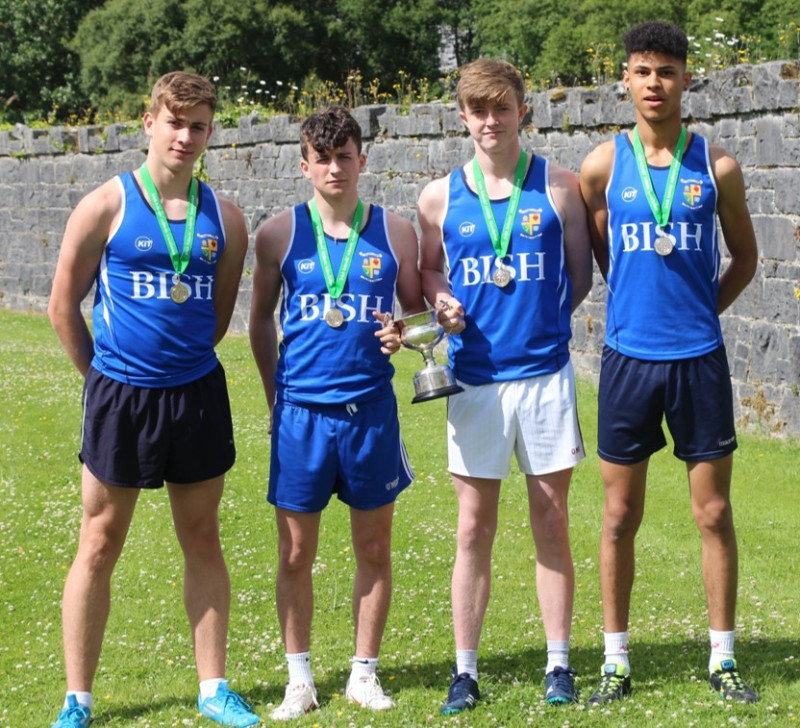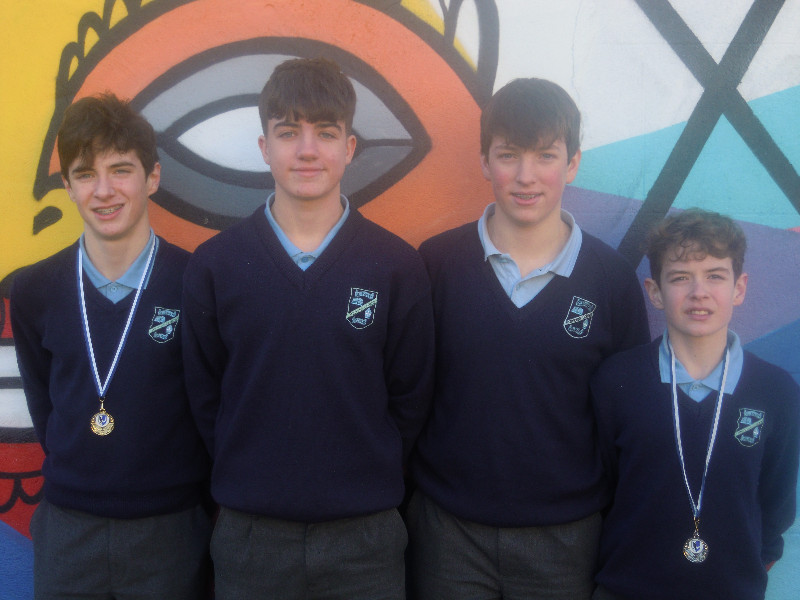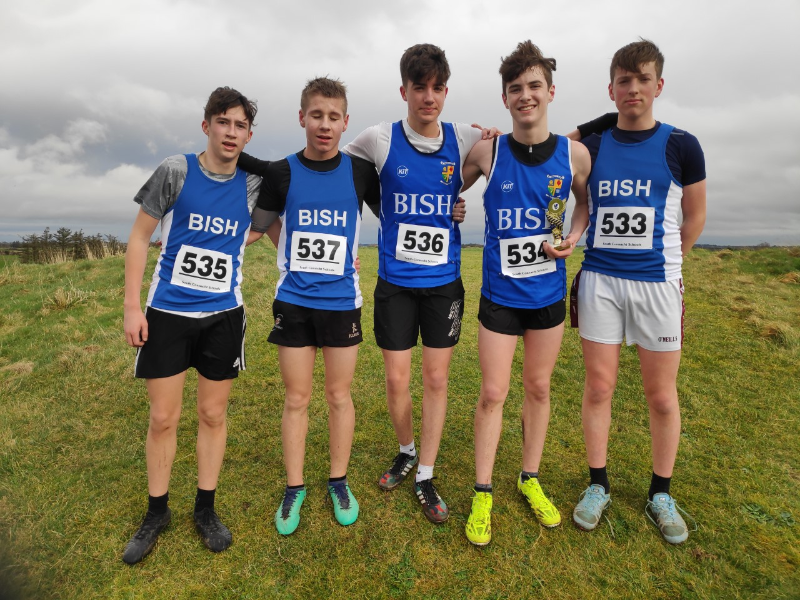 Bish Intermediate Team that placed second overall in the team event of the South Connacht Cross country event.
William McDonnell, pictured with the trophy won the race. January 2020