Senior Cycle Subjects on Offer
As well as the compulsory subjects; Irish, English, Maths, students can choose 4 subjects from the list below.
French

Business

Economics

Accounting

Physics

Chemistry

Biology

Phys/Chem

Agricultural Science

History

Geography

D.C.G

Politics and Society

P.E

Computer Science

L.C.V.P (chosen additionally)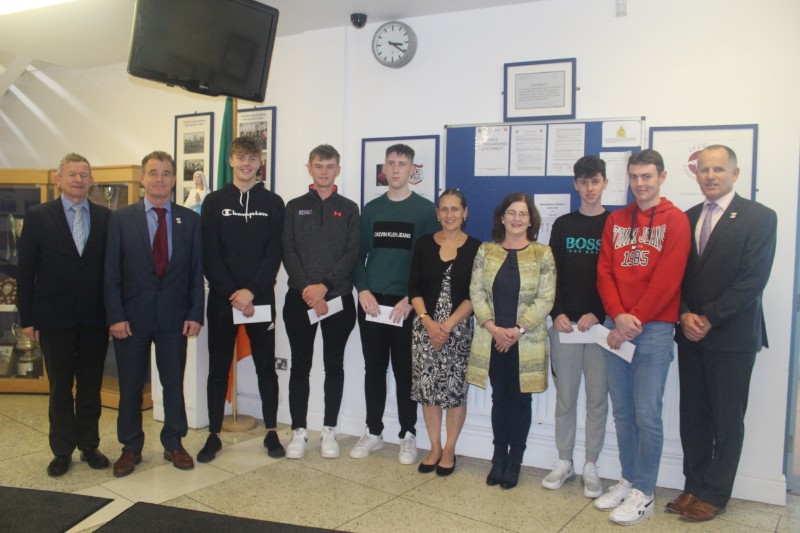 Some of our High Achievers from Leaving Certificate 2019 with parents and Management.
Senior Cycle Year Heads
At Senior Cycle, each year group has a Year Head who is responsible for discipline and pastoral care. S/he is often the first port of call if there is a concern around attendance, behaviour or academics. The Year Head can be contacted through the main school office.
2023-2024
5th Year Head - Mr. Shane Cusack (can be contacted at s.cusack@bish.ie)
6th Year Head – Mr. Robert Grealish (can be contacted at r.grealish@bish.ie)