Buzz at the Bish
There was an incredible atmostphere in The Bish on the 18th, 19th and 20th of May 2021 as the Creative School's Engagement Committee under the direction of Ms. NicAoidh and Ms. Connolly ran a celebration of all things artistic and creative. With the help of our Creative Associate Phillida Eves and Arts practitioner Midie Corcoran, the outdoor event showcased the best of what The Bish has to offer. Sculpture, painting, baking, photography, outdoor cinema, challenges and games were all part of the line up. After a difficult year due to Covid-19 restrictions, it was fantastic to see so much colour, happiness and enthusiasm around the school.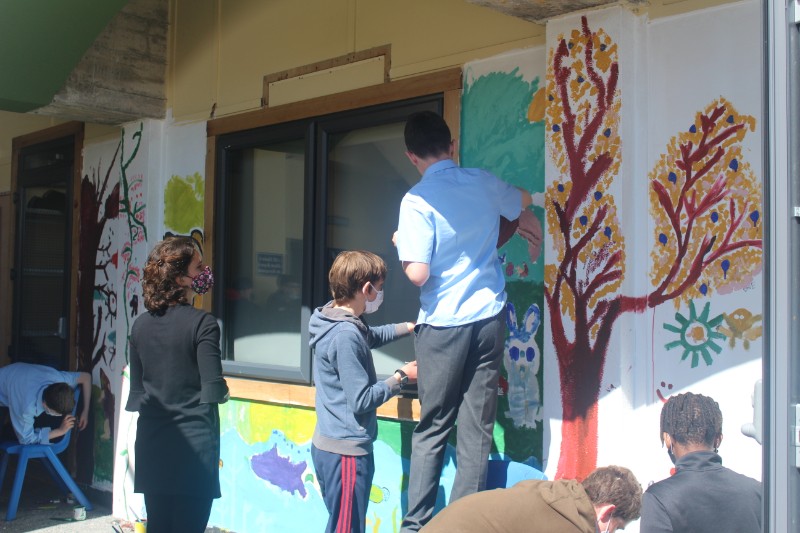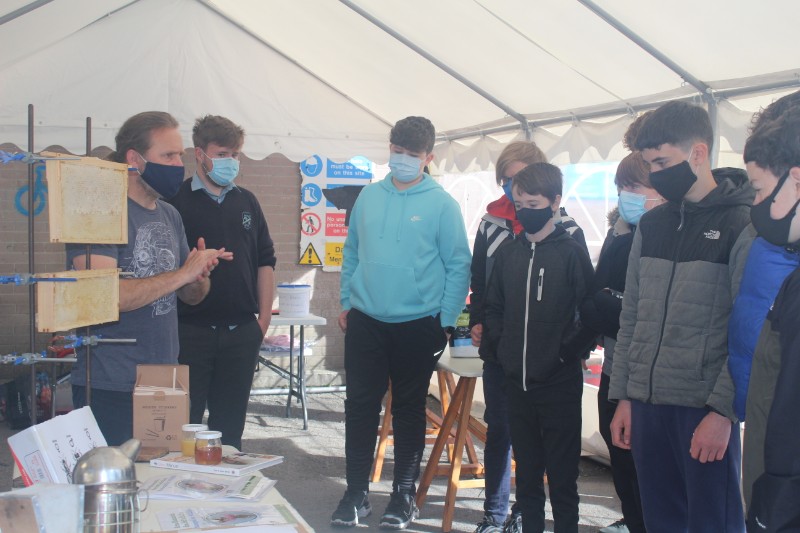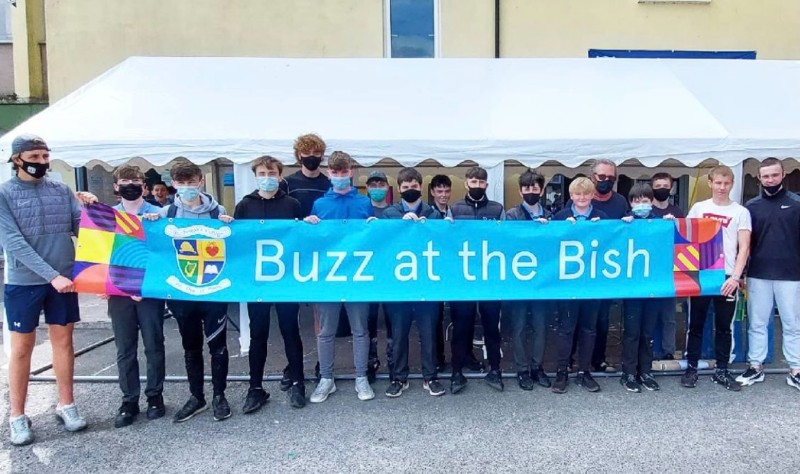 Art
There are many opportunities to develop creatively and artistically in the school. TY students, in particular, have attended Art exhibitions and designed many sketches and artistic offerings around the school. This is an area we strive to develop further.
We are delighted that the Bish has been selected to take part in The Creative Schools project. The Creative schools programme puts the arts and creativity at the heart of children's and young people's lives. We are delighted to have artist Phillida Eves as our Creative Associate. Our Creative school coordinators are I. Nic Aoidh and M. Connolly. I. Nic Aoidh is also a Teacher Creative associate and has been working with Creative Schools. Visit the link below for more info on this project.
We are also thrilled to have received funding under the NAPD Creative Engagement programme. This involves a collaboration between students, teachers and an artist and puts young people at the centre of the Creative process. Our project will look at identity, culture, music and language in our school. Teachers I. Nic Aoidh, G. Cotter and students will explore these themes with artist Lara Luxardi.

The TY's are doing an introduction to Art & Creativity module which includes gallery visits and workshops while opening the door to new experiences They have visited an artists studio, have been to the Tulca Festival of Visual Art and the Junior Film Fleadh. Visits to local galleries, arts centre and local exhibitions are also in the pipeline. They organised an "our languages day" art project for the school.
In 2020, Art became a subject on the school curriculum for First Years. There has been great interest and engagement to date.