Music
Over the past two years, music has been heard throughout the school. Under the direction of Gráinne Cotter and Kathleen Devine, the Music Club has been launched bringing together our talented musicians and singers. There have been two flash mobs where the student cohort were treated to music at breaktimes in the main foyer. Many of our students also performed at our first ever Christmas Carol Service which was a beautiful event. The students were also joined on the night by our staff choir. Many were involved in a Radio RíRa interview and performance in Aras na Gael. A number of musicians also paid a visit to Merlin Park where they entertained in Units 5 and 6 as well as raising some funds for St. Vincent dePaul in the Headford Road Shopping Centre in December. Definitely a busy group!
For any students interested, Music Club takes place every Friday lunchtime and after school as well.
St. Joseph - Man for all Men
In 2021, a new hymn was written for our school to mark the end of the Year of St. Joseph (2020-2021). The words were originally written as a poem named, St. Joseph – Man for all Men, by English teacher, Diarmaid O'Conghaile, to mark the year of St. Joseph. However, putting music to this poem, music teacher Kathleen Devine along with deputy principal Seamus Cahalan took a handful of students to the recording studio in Headford and made the song into a hymn.
6th Year students Keith Hanley and Daniel Keane and 5th Year student Dillon Kitt sang on the recording which was recorded with award winning producer and musician from The Conquerors, Tony Maher. TY student, Stepan Potapov, has also masterfully put a video to the new hymn using footage going back decades from St. Joseph's Patrician College and from this momentous day in the recording studio.
The final edit uses a brass arrangement created by John Fleming of The Black Magic Big Band in Galway and hopefully will be in The Bish musical repertoire for many years to come! Check it out on YouTube - https://youtu.be/EJSvRldAhDc​​​​​​​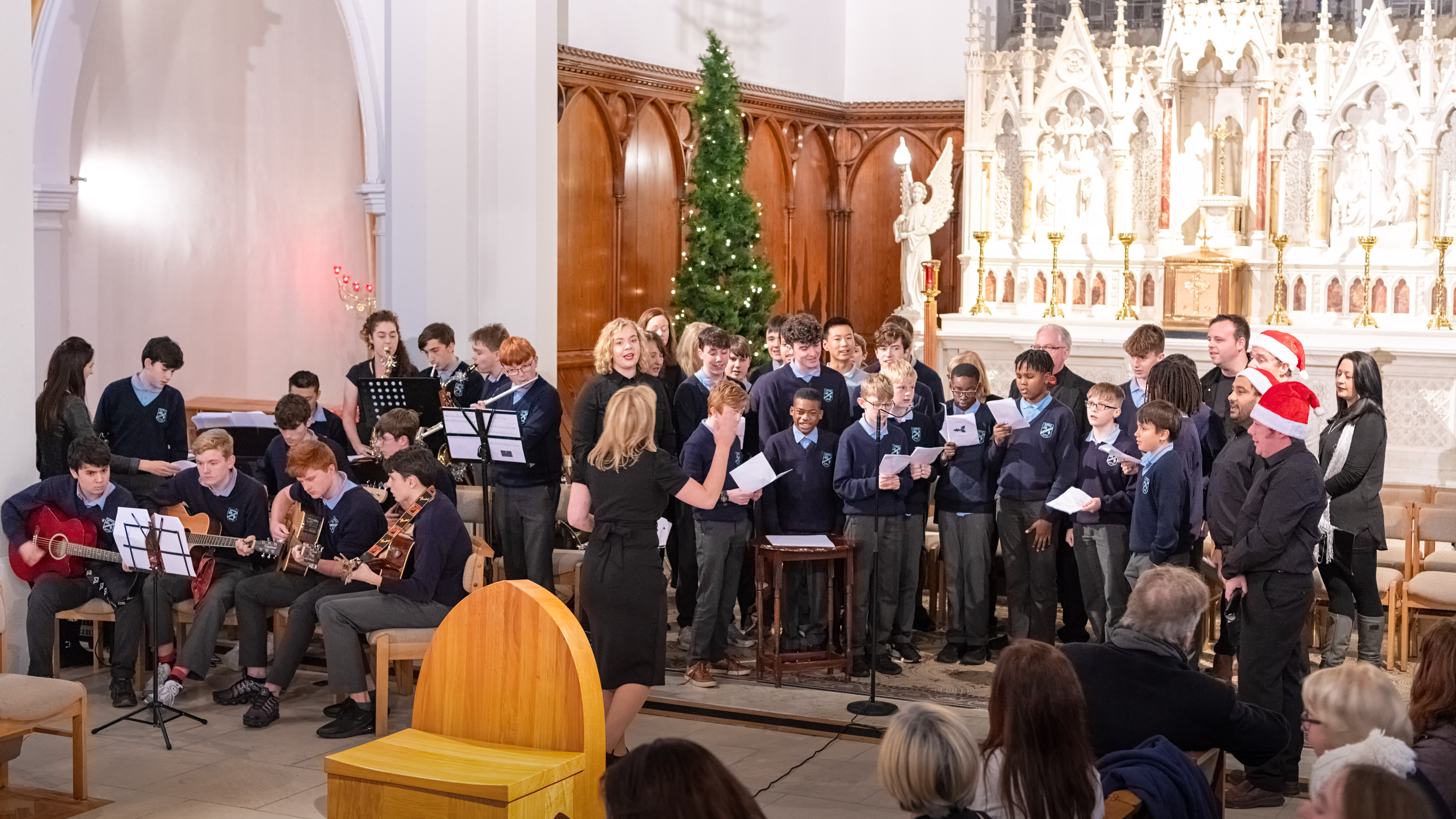 Christmas Carol Service December 2019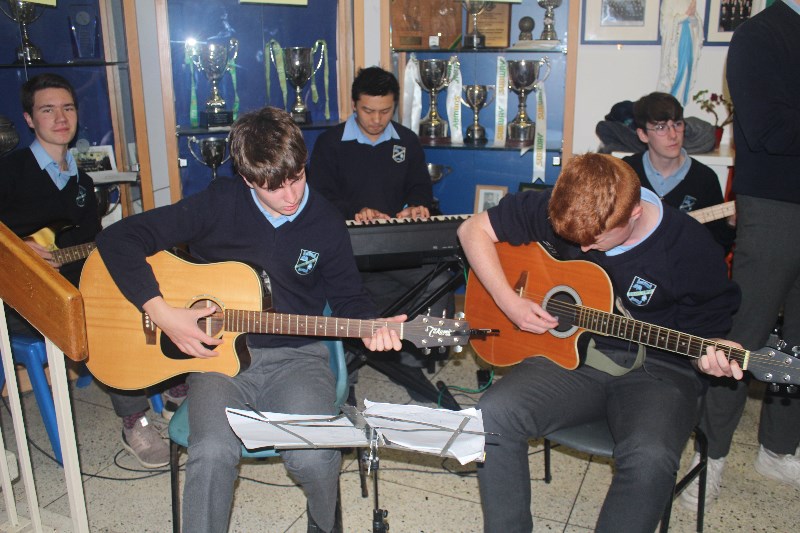 Flash Mob in the Foyer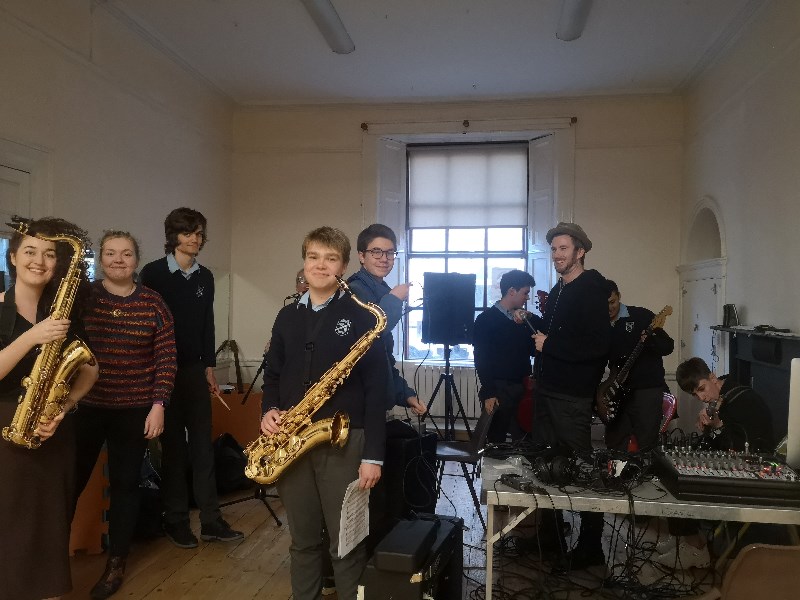 Music Club