Wellbeing/Mental Health
Jigsaw One Good School
Jigsaw's One Good School is a comprehensive initiative, which supports the mental health and wellbeing of young people, and those around them, by developing a shared responsibility across the whole school community. The Bish is currently in our second year of participating in the One Good School Pilot Project. This initiative provides a comprehensive programme of education workshops and specific initiatives for students, teachers, parents and school leadership personnel to support well-being. Workshops to date include: -
Leadership Team

Whole School Approach to Well-being

Teachers

Self-Care for Teachers

Understanding Youth Mental Health

Parents

Self-Care for Parents

Supporting Young People's Mental Health

Students

It's Time to Start Talking- 3rd Years

My Mental Health – What helps?

Coping with Exam Stress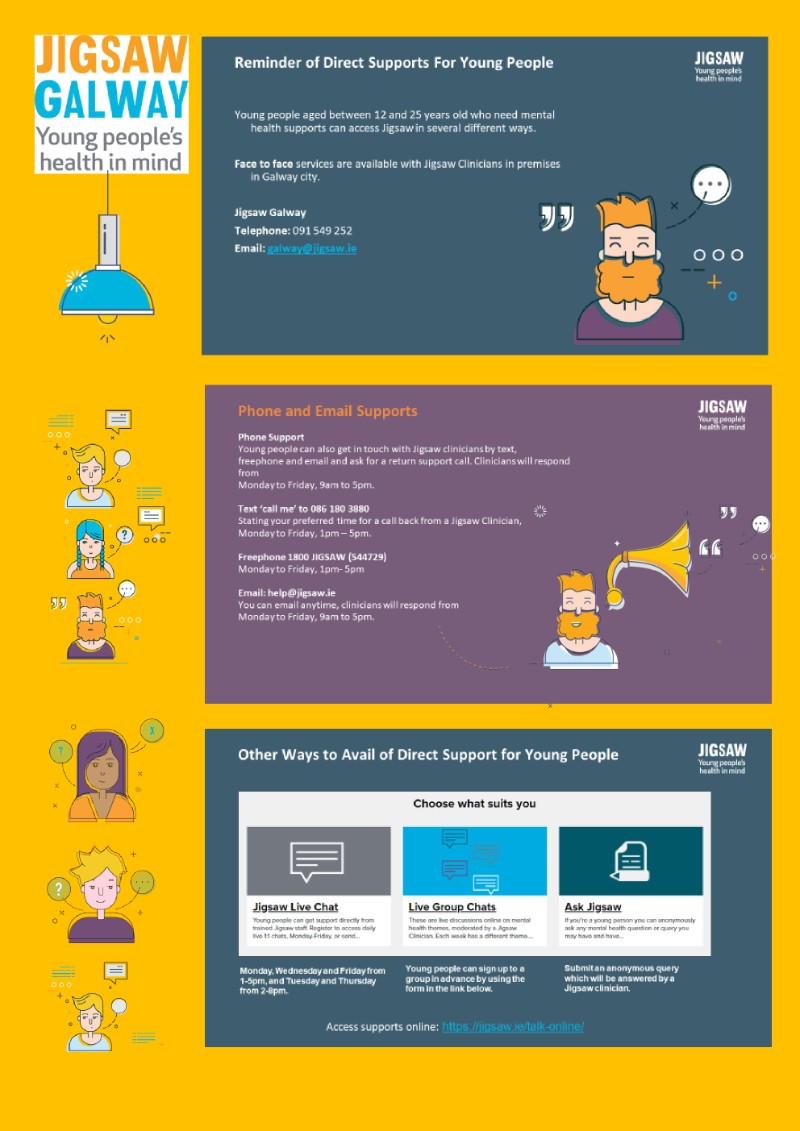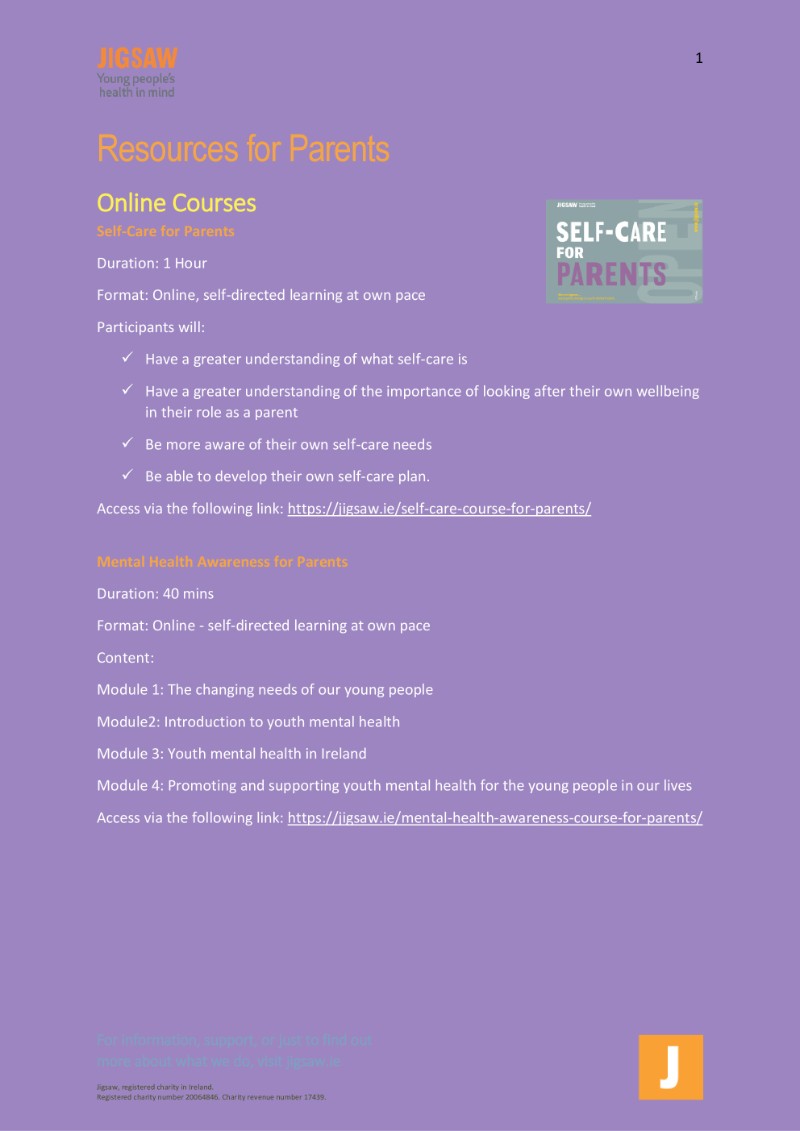 Mental Health Week
The school engages in Positive Mental Health week each year to coincide with World Mental Health Day (October 10th) and a range of speakers and workshops linked to Positive Mental Health are made available to students. 5th Year and 6th Year students usually have a guest speaker in the gym while other year groups will be met in their classrooms. Agencies that have been used in the past include TeenLine, ReachOut, Pieta House, Jigsaw, Bodywhys, Samaritans, Youth Work Ireland, Aware, Amber Flag and Cycle Against Suicide. An information point is set up in the foyer of the school with information on a range of agencies/organisations in the locality. A group of students are brought to the Congress Against Suicide in January which is organised by Cycle Against Suicide. From time to time, guest speakers linked to Positive Mental Health will address students throughout the year through Religion classes. Transition Year students also attend Zeminar, the mental health summit, held in Dublin. They are invited to bring ideas back to their classroom with the hope of developing new ideas for the school.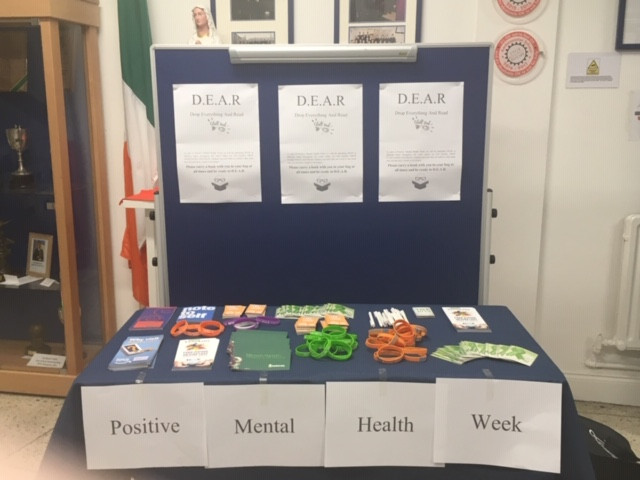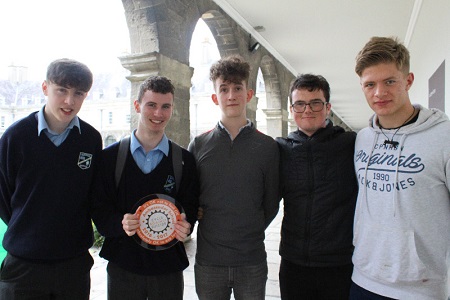 Friends Youth Programme
As part of resilience building, students undertake the Friends Youth Programme. This programme is embedded in their Wellbeing classes throughout First Year and is promoted by NEPS (National Educational Psychological Services).
Amber Flag Programme and Headstrong Programme (Cycle Against Suicide)
The school achieved the Amber Flag for the promotion of Positive Mental Health in 2016. We believe strongly in continuing this promotion and are currently engaged with the Headstrong Programme in association with Cycle Against Suicide. We have been an Ambassador School for Cycle Against Suicide for 5 years in a row.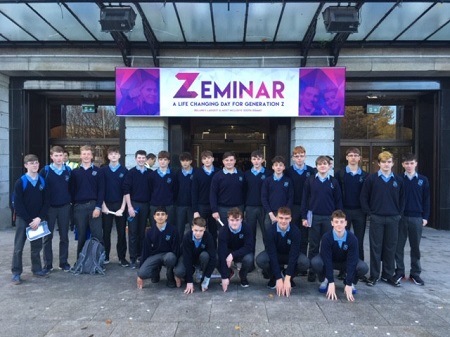 An Tobar Nua
All 1st Year students, throughout the year, are brought to An Tobar Nua with one of the Guidance Counsellors in groups of no more than 6 students at a time. They are escorted and supervised there and back. It allows the Guidance Counsellor to interact with the students more directly, reminding them of the services that are on offer (both personal and educational guidance and counselling). Students are treated to a hot chocolate or a beverage while in An Tobar Nua. Space is given to chat and play board games. As part of the buddy system, from time to time, students from Transition Year or Prefects will also be present and will interact with the 1st Years.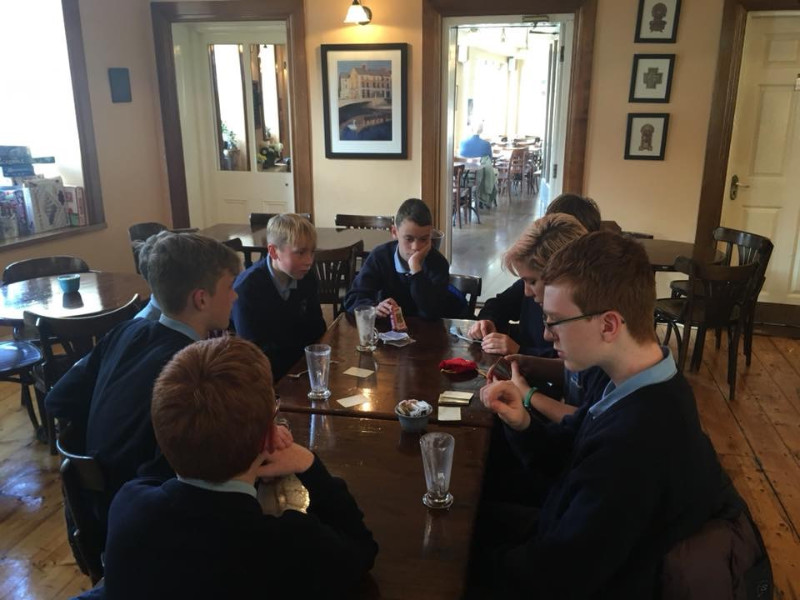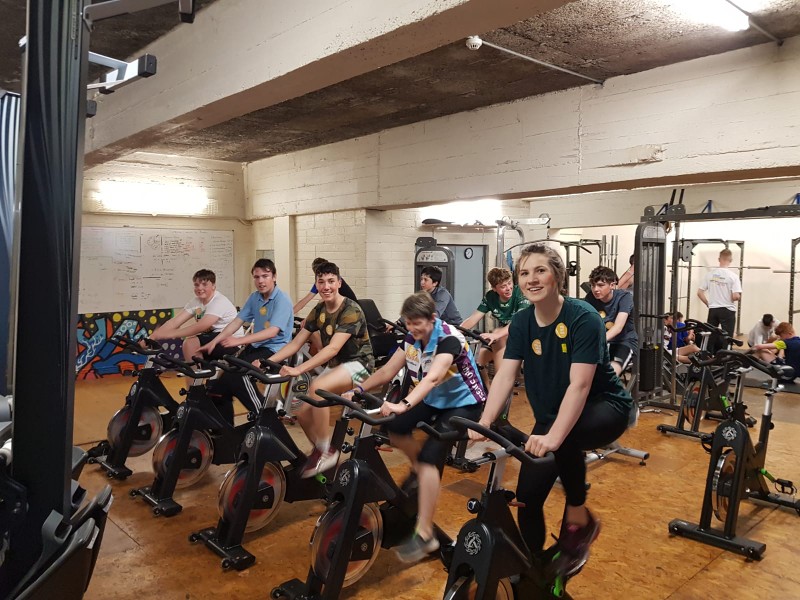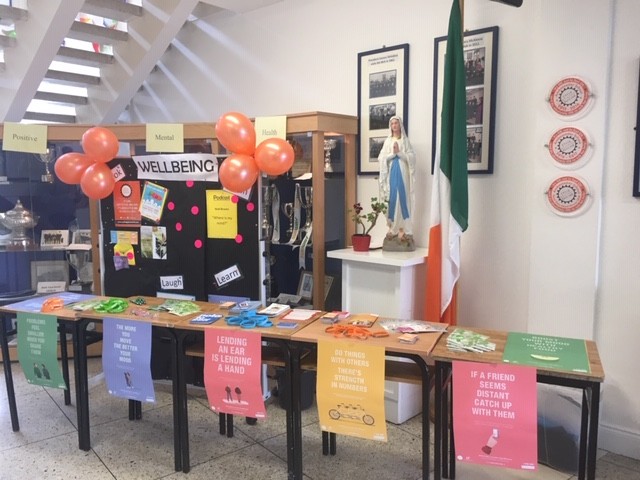 Spinathon as part of Positive Mental Health Week 2019 and the Information Stand in the Foyer
focusing on the variety of different Mental Health focused agencies.