Basketball
St. Joseph's College has a long and proud tradition of playing basketball and competing at the highest level and have won national titles in every age group. This current year (2020) the Bish won all four Western Regional 'A' Titles namely Minor, Junior, U16 & Senior and were crowned All-Ireland U16A Champions. The teams train at lunchtime and in the evenings.
Awards
Last year the Bish had one of it's most successful seasons winning the U14A & U16A All-Ireland titles and were also national finalists at U15A and U19A. In recognition the Bish were awarded 'Basketball Ireland School of the Year 2019'. The Bish had previously been awarded this title in 2012 and 2016. This year Tony Ezeonu (3rd Yr) was awarded 'Basketball Ireland U16 player of the Year' an award which had been won the previous year by Brian Gaffney (5th Yr) for their exploits as the Most Valuable Player (MVP) in their respective finals.
Coaches
The Bish have four teachers in the school who are qualified coaches, some with International experience who train the teams on a voluntary basis. These coaches on occasion as recent as 2019 have received the 'Basketball Ireland Coach of the Year Award'.
International
The Bish have also regularly flown the flag for Ireland most recently in the 'International Schools Federation World Basketball Championships' in Croatia in 2017. Many students from the Bish have gone on to represent on Irish National Teams in European Championships at both underage and senior level proudly representing their school and clubs.
Physical Education & Wellbeing
As well as competitive team basketball, the school also offers participation basketball to all students on all Physical Education modules.
ALL IRELAND U16 'A' CHAMPIONS 2020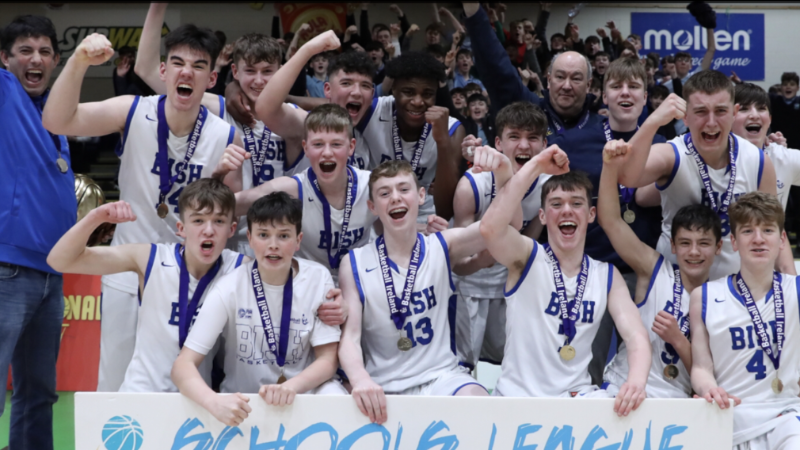 ALL IRELAND U16 'A' CHAMPIONS 2019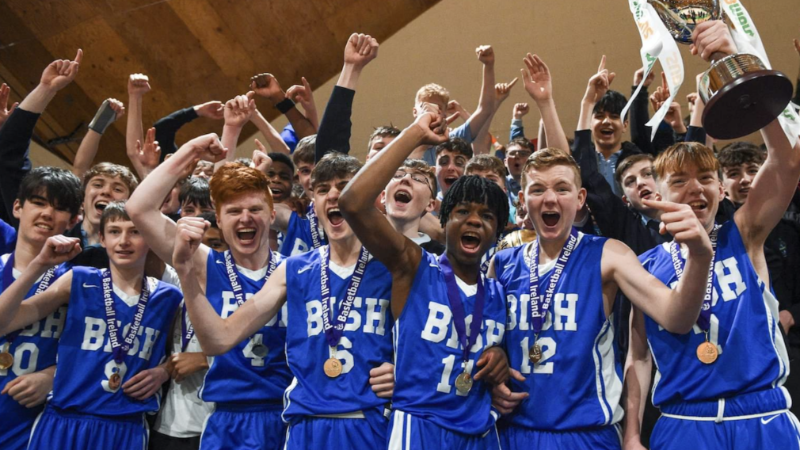 ALL IRELAND JUNIOR 'A' CHAMPIONS 2019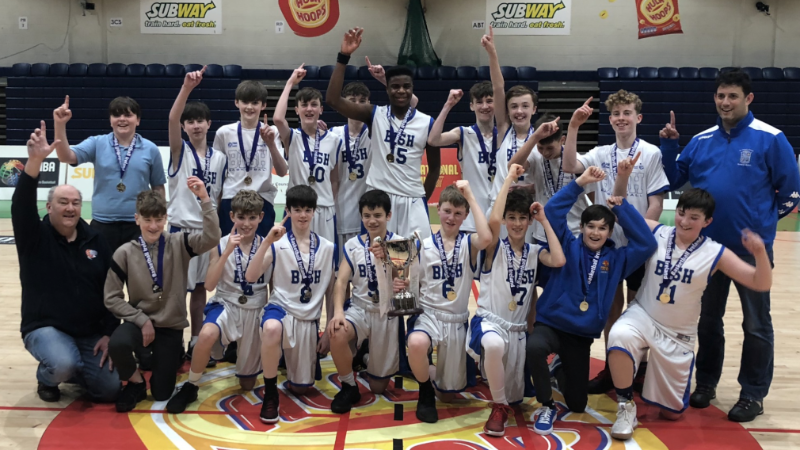 ALL IRELAND U19 'A' CHAMPIONS 2018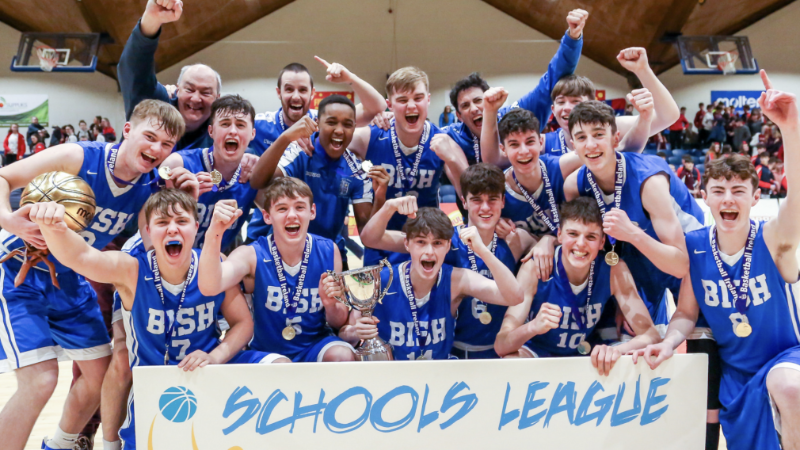 ALL IRELAND U16 'A' CHAMPIONS 2017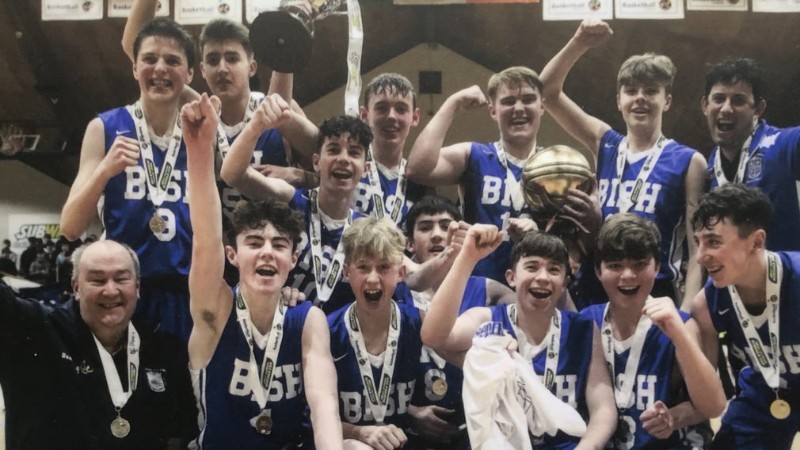 ALL IRELAND U19 'A' CHAMPIONS 2015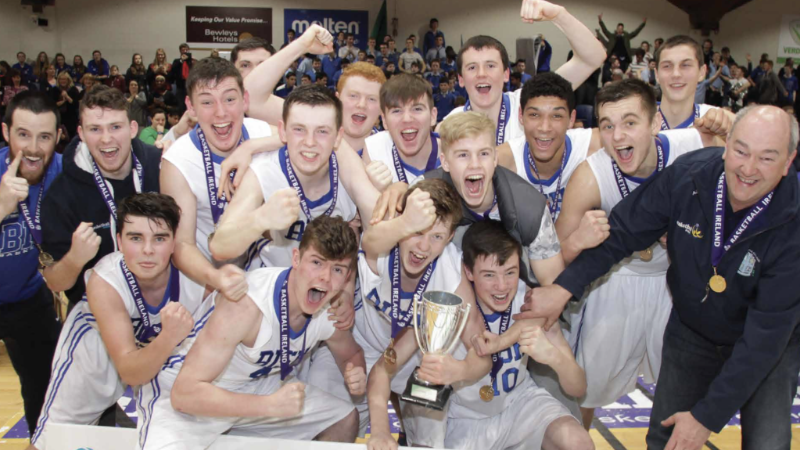 ALL IRELAND U16 'A' CHAMPIONS 2011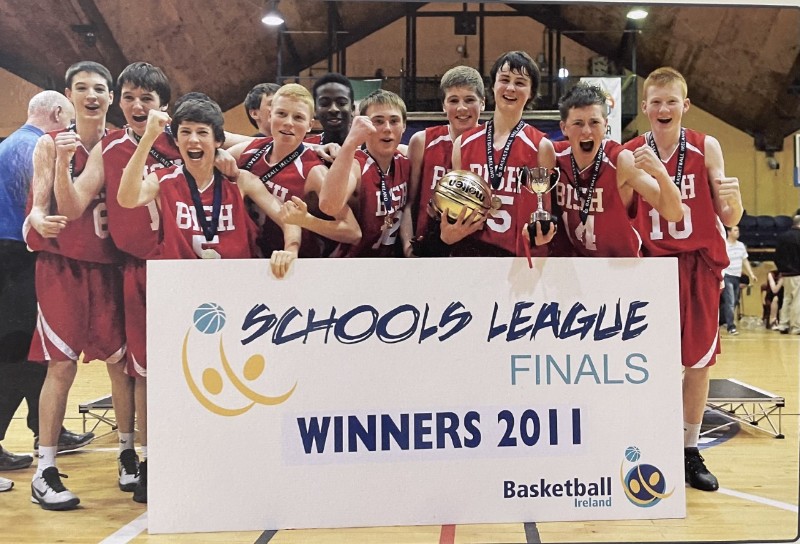 JUNIOR ALL IRELAND 'A' CHAMPIONS 2010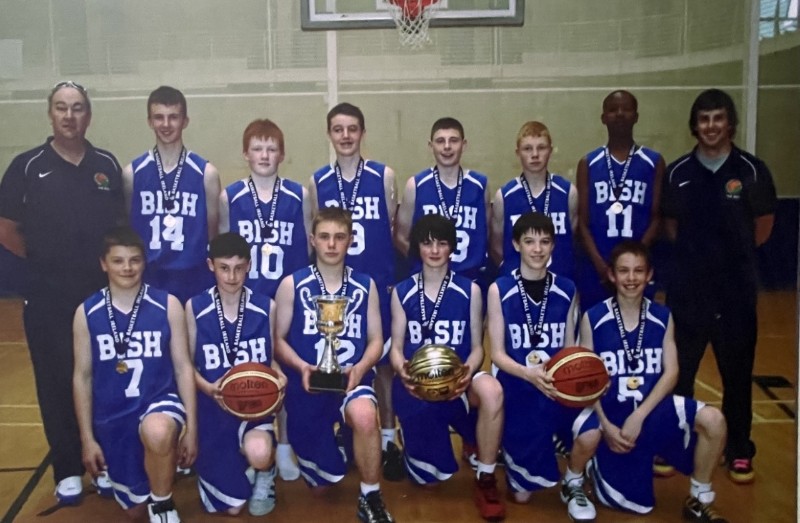 MINOR ALL IRELAND 'A' CHAMPIONS 2009