Music
Over the past few months, music has been heard throughout the school. Under the direction of Gráinne Cotter and Kathleen Devine, the Music Club has been launched bringing together our talented musicians and singers. There have been two flash mobs where the student cohort were treated to music at breaktimes in the main foyer. Just before Christmas, many of our students also performed at our first ever Christmas Carol Service which was a beautiful event. The students were also joined on the night by our staff choir. Many were involved in a Radio RíRa interview and performance in Aras na Gael. A number of musicians also paid a visit to Merlin Park where they entertained in Units 5 and 6 as well as raising some funds for St. Vincent dePaul in the Headford Road Shopping Centre in December. Definitely a busy group!
For any students interested, Music Club takes place every Friday lunchtime and after school as well.
Up next is the Bish Got Talent show. Auditions Thursday 6th of February and the show will be held on Friday March 13th in the P.E hall of the school. There will be a matinee from 11-1pm for the Junior students and the evening show will be held from 7-10pm.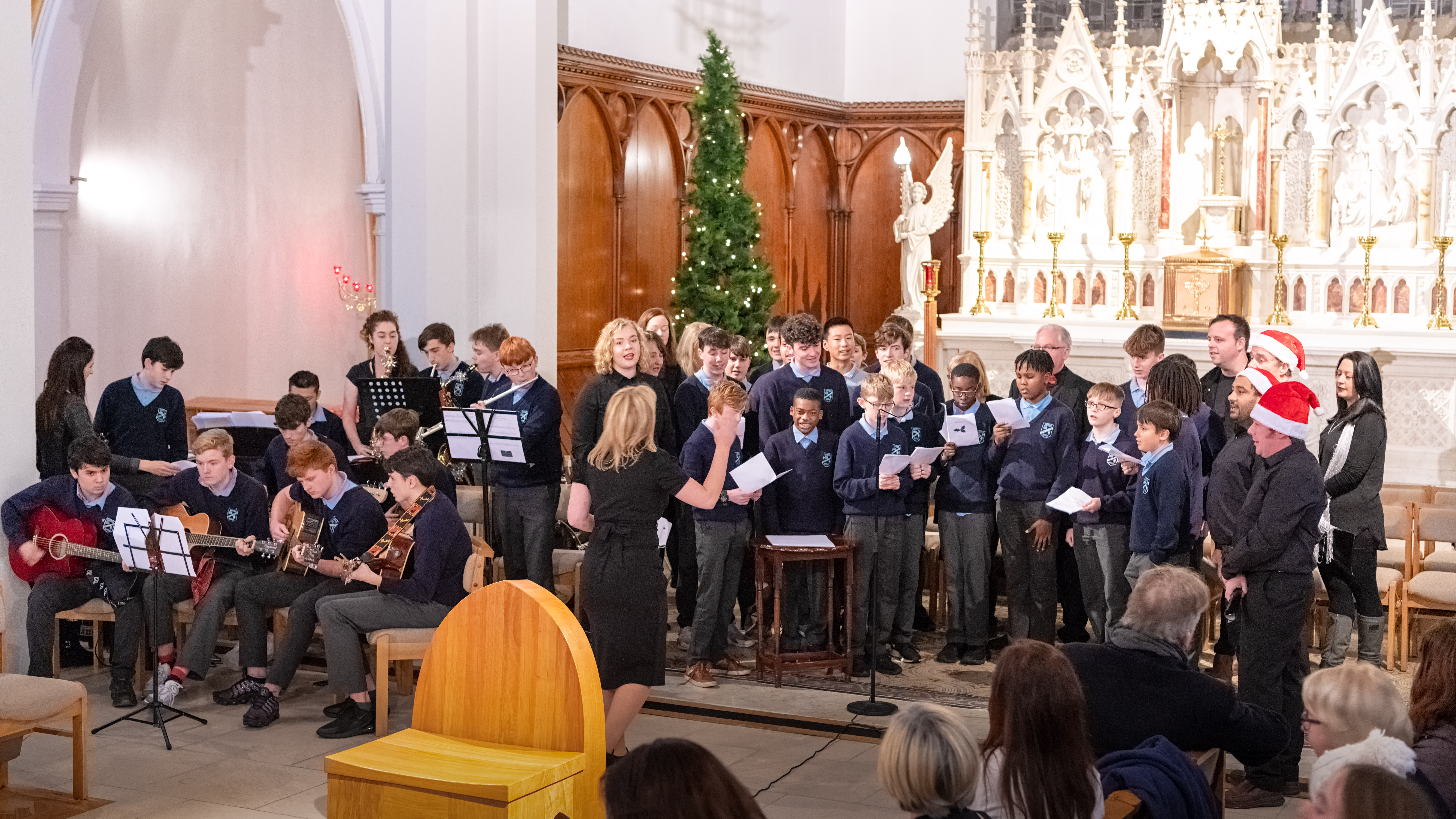 Christmas Carol Service December 2019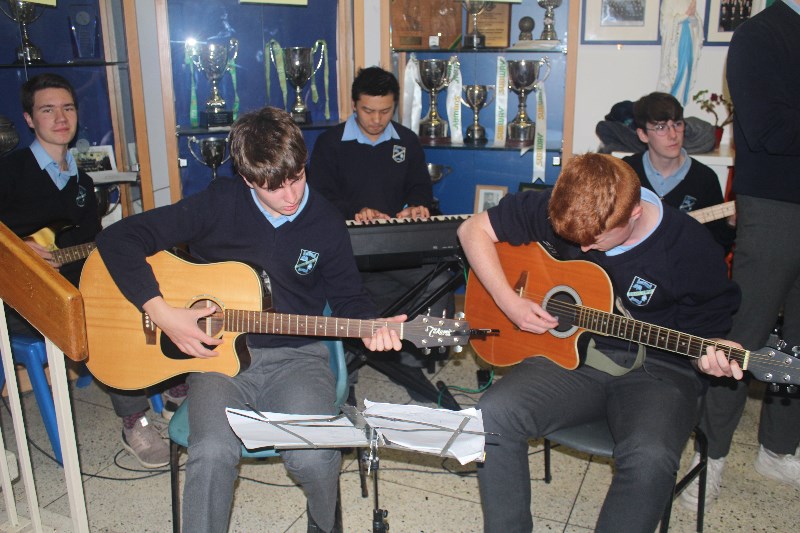 Flash Mob in the Foyer
Music Club